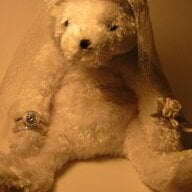 Joined

Jun 24, 2003
Messages

1,311
What should I look for in the asscher/square emerald diamond, for depth/table etc... And, where is a good place to find a "generic asscher" that still has the look of the $royalasscher$!
I found a setting I really like for a round stone....but I can''t seem to commit to it! I keep finding myself going back to looking at the asschers! There is just something about them...

I''ve also heard that square stones chip fairly easily...(eg. princess)..Is this true for the asscher as well, and if so, what''s the appropriate setting to keep it safe and secure!?
Thanks in advance for the expert advice!