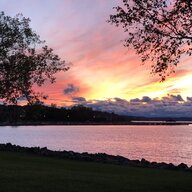 Joined

Jan 8, 2014
Messages

1,273
I recently purchased this sapphire and OEC diamond pendant from TheRealReal. I don't know much at all about vintage jewelry and now that I have it in hand, I have so many questions.
Is the price I paid of $1200 fair, or high? I know synthetic sapphire was commonly used in certain vintage jewelry, would it be likely in this piece? It wasn't sold as synthetic, but I know I would have to send it to a lab to know for sure. I'm just curious what the likelihood is that it would be natural or synthetic?
As far as the condition goes, it's not as good as the listing makes it seem. None of the wear necessarily bothers me though, since I can appreciate that it's seen quite a few years. The sapphire does have a smushed culet (see picture), but it can't be seen when looking at the stone face up. I had originally thought I might have it converted to a ring, but I now wonder if it was a ring that's been converted to a pendant, since the setting scallops on the side view look like they are soldered closed on one side.
Overall, I think it's very pretty and the OEC halo sparkles like crazy. I have quite a few halo rings and none sparkle like this one does.
I'd love to hear any opinions on the piece. Also if It were you, would you keep it, or send it back? Thank in advance!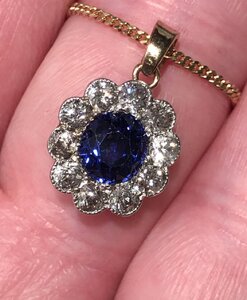 Culet damage: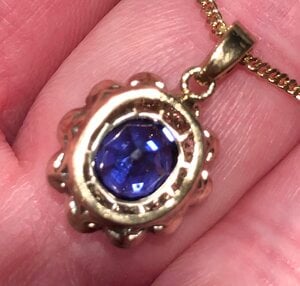 Side views: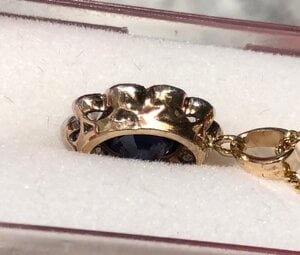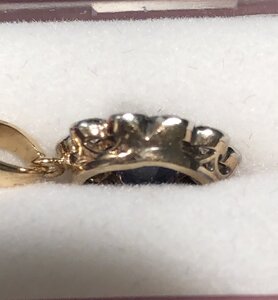 Bottom view: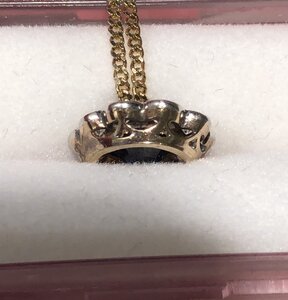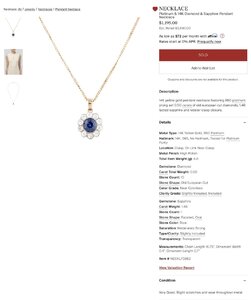 Last edited: