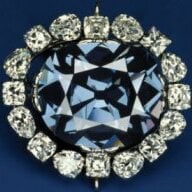 Brilliant_Rock
Staff member
Premium
Joined

Jan 18, 2010
Messages

1,572
We had many, very offended users reporting on that thread, and considering that we do have a policy banning discussion on religion, the combination meant that I decided to close the thread.

I would be willing to speak to Andrey about trying out allowing discussion of religion, but if we did that and there were insulting or snotty posts about someone's points of view or religion, there would also be a lot more time outs. If that is something y'all would like to try, I can speak with him.

It would be a zero tolerance policy. You make a snarky or rude post to someone, and you get a time out, probably one of a month or more. Our judgement call on what constitutes rude. If history is any indicator, there would be many, many time outs and offended people. Which is why we decided it was not worth it before.