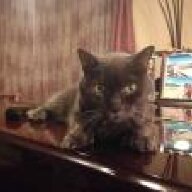 Joined

Apr 26, 2016
Messages

85
Not sure if this is the right place to post this, but I ran across an old post on octagonal vs round bezel set rings and saw the photo yennyfire posted way back in 2014 of a gorgeous 5 stone ring. Wondering if anyone can provide any details on who made the ring- I love how delicate the metalwork around the stones looks and am thinking about getting something similar (but smaller) as my wedding band.
Would also love any advice/suggestions for stone size. Currently thinking somewhere between 7 stone to 1/2 eternity. My engagement ring is a round solitaire at just under 1 carat and finger size 3.75. I ended up with a thin vatche band that's around 1.8-2mm if I recall correctly and having mismatched/differing widths for the bands of the e-ring and wedding band.
Hope she doesn't mind that I copied her gorgeous photo into this thread! Thanks in advance!
Sherry