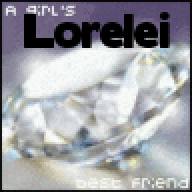 Joined

Apr 30, 2005
Messages

42,064
Date:

4/10/2009 11:16:22 AM

Author:

JA72

Thanks again for being so informative John, Lorelei and the gang

. I wanted to do that, but

BN

has a pretty lousey (sorry

BN

)selection of settings. I have been pleased with the first diamond my husband gave me from

BN

when we were students 4 years ago. It is a signature ideal and I get compliments all the time on its brilliance and fire. But it is time to upgrade. I found a few great settings from

WhiteFlash

and they did tell me my options about sending the setting unset to me to have a local jeweler complete the setting. Another option was for me to send the stone to

WF

to complete the setting. However, I didn't think to ask about insurance. Thank GOD you told me about that. Would standard insurance (I plan to get a policy before I wear the ring out or have it worked on) cover damages in the rare event that it happens while being worked on?

Maybe all of this new information is telling me that I need to have everything lined up better and educate myself more before buying a stone/ setting. Lorelei has also given me a ton of links and information through out the past few week - KUDOS to Sensei Lorelei

Could be that the diamond dieties are telling me to keep looking and to educate myself more before committing..... Will sleep on it another day. My friend sent me an article telling me to wait because (was it NY times?) projected a 20-30% drop in diamond prices in the near future. OH the pressure!
You are very kind - thank you!!! I would proceed when you feel comfortable to do so, so sleeping on it is always a good idea if you aren't sure. With the prices it is hard to say what will happen really....
With insurance cover while setting, if you have a different company set it from the one who sold it, you will need to check with your insurance co if they will cover the diamond while it is being set.