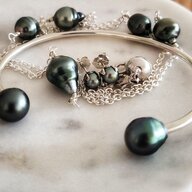 Joined

Nov 27, 2009
Messages

1,111
So I am not sure of this belongs here or shopping but I am shopping around for some coloured lab stones and I found a Canadian cutter I like alot. I am in the US for the next several months and then probably move to Europe so my dilemma wont change
If I purchased something from him about 260 how can I find out what my taxes and duty will be? I found 2 calculators. One from james allen and another one that both say different things. One says 0 taxes and duty and james allen says almost 50 bucks worth.
Has anyone purchased anything in that price range for jewellery from canada? What were your results for taxes and duty?