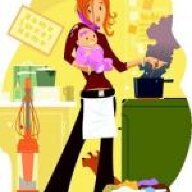 Joined

Feb 24, 2011
Messages

373
Hello, All ~
I just received these from Gary today. They are nicely saturated but oh-so-lively as well: one of my favorite combos! I originally ordered these sapphires with the idea of setting them as earrings; however, my mom saw them, really likes them and made the comment (twice!) that with the "right yellow center stone, those would make a gorgeous three stone ring." I have two slots scheduled with JKT later this year, so this has me thinking....
A call of help to all brave PSers, who are more than adept at combining CS.., what, pray-tell, is "the right yellow center stone"? Or is yellow-purple just a horrendous idea? What combinations can you see working? Styles? Gold?
Thank you VERY MUCH, in advance! I am very open to suggestion, so please feel free to speak up.
~ faegrace