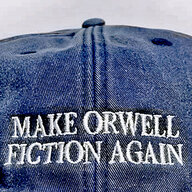 Joined

Apr 30, 2005
Messages

32,288
GIA issues two kinds of reports on natural fancy colored diamonds.
One grades everything and the other only grades a few things, which does not include clarity.
The abbreviated one is called the Colored Diamond Identification and Origin Report or CDIOR.

On Rocky Talk a poster asked whether a FCD with clarity enhancement could get a CDIOR.
Good question - which had not occurred to me.

I just called GIA.
I spoke to a gentleman named Mike who works in the colored diamond grading lab in GIA's location in Carlsbad California.

He says GIA will NOT issue a CDIOR on a diamond that is fractured filled but WILL issue a CDIOR on a diamond that is laser drilled and that report will not mention the laser drilling.
They do not even look for laser drilling on FCDs submitted for a CDIOR.
If a grader happens to notice laser drilling he/she does nothing with that information.

I was very surprised to hear this.

He recommended getting the vendor to put in writing that it is not laser drilled so you have recourse after the sale and getting it looked at by an independent professional qualified Graduate Gemologist.