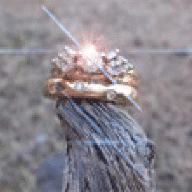 Joined

Mar 2, 2010
Messages

1,224
Hey All,
There seems to be interest in having a Zoom Get Together with fellow PSers, so I thought I'd create a thread to figure out some dates/times and other considerations:
This would be an invite opportunity. Targeted to those regular PSers. Perhaps an admin can give me some guidance on parameters for this.
Cameras are OPTIONAL. My request is that those who prefer to not show themselves use their PS Avatar and name so we know whom we're talking with.
Safety concerns: Screen sharing, recording, and inappropriate backgrounds/commentary won't be allowed. I'm a teacher so, I'll shut it down if needed. I'm also looking to have a co-host to help with any vetting.
I'm on Loupe Troop and have updated my contact info, so you can reach out to me there.
Please use this forum for suggestions on dates and times. I'm in MST and I'd love to have a time that would work with many PSers.
Suggested Dates / Times:
Friday, November 27 from 4-6pm MST