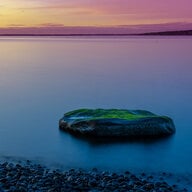 Joined

Jun 27, 2006
Messages

1,526
Pupp - oh, what cute pictures! N is so yummy!
Moxie - I totally remember you! Lucy is just one day older than Hayden so not too surprising we're going through the same things at the same time. It is nice knowing that it's somewhat normal. I don't envy you exclusively pumping...some days I feel like the only thing I'd dislike more than breastfeeding is pumping! I'm clinging to the fact that it's burning extra calories for me to keep myself going. Oh, and it's good for Hayden too

Have you gotten a chance to be away from Lucy yet? I haven't...except for an hour or so at the mall when DH held him at the bookstore while I shopped. But we have a date planned for Thursday while my mom is here. People keep asking me if I'm nervous, but I'm actually really excited to get away for a few hours. Anyway, I know it's hard to post while taking care of your LO, but if you get a chance I'd love to see pictures of Lucy!
Skippy - I'm not back at work yet...I get a 12 week leave which is pretty generous, I think. So I go back the last week in October. I have kind of mixed feelings - I know I will miss Hayden but I also miss work being away from it and I miss the people there. I think I'll feel better once I get childcare straightened out. Two more nanny interviews next weekend.