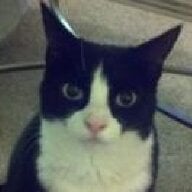 Joined

Aug 8, 2005
Messages

40,198
Okay so here's the game.

You have an imaginary budget of 15k to spend on one jewelry piece.

Catch is: you can't choose anything about the piece yourself. Not the type of item, not the stone or metal type. Nothing. You have to hand the entire thing it over to a Pricescoper and they get to choose the item for you with no input or hints from you except for a list of items you already have.

2nd catch: the PSer has to be either someone you have not met in person. Or if you have met it was only briefly and at a PS GTG.

Who would you pick?

My pick would be Diamondseeker.

Go!


(If the person you picked wants to they can say what they would pick for you).