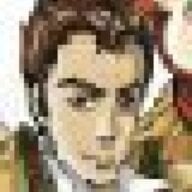 Joined

Jul 2, 2003
Messages

70
I thought I did a reasonable good job going through the Pricescope tutorial, and selected some stones. The e-merchant I''m working with doesn''t have the Sarin specs on their site, they get them as I indicate my interest. The first report rolled in and I ran the numbers in the cut advisor and they only came back "Very Good" with a score of 2.7 here are Sarin specs, can someone please coach me as to what would make this stone score under 2.0?

Measurements 6.67 X 6.72 X 4.11
Depth 61.3%
Crown
Angle 34.6
% 14.7% (image blurred)
Pavillion
Angle 41.1
% 42.7%
Table
MM 3.84
% 57.3
Culet 0.7%
NOTE GIA lists no Culet?
Girdle 1.7% (1.1 2.3)

Thanks... I''m still learning is a .7% culet small enough to be considered unimportant by GIA?