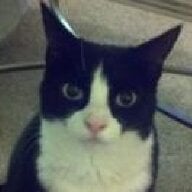 Joined

Aug 8, 2005
Messages

40,225
My neice is coming into town in two weeks from NJ and wants me to take her Prom dress shopping. On the one hand, I'm very touched, on the other I'm terrified.

I have pretty understated tastes, and well, my neices don't. This one likes lime green, sequins and showing off her tatas. She's a great kid (she's my favorite, admittedly) but has abominable fashion taste. We get along great, and I can usually influence her.

So first... to anyone with Prom aged kids... or sisters, or neices or whatever. What's in? What should I try to steer her away from?

Second, if you are in Nor Cal ... where should I take her? I'm thinking Bloomingdales, and Lohemann's in the city. But am willing to consider anywhere.