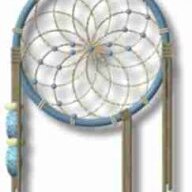 Joined

Nov 9, 2006
Messages

23
What to do what to do.
Well, my fiance bought my ring at a store in the Chicagoland area that has three locations. He paid for the majority of the price and then was going to go back and get it another time (without me, so it would be a surprise!)
HE called a few weeks ago to to make sure it was being sized / set . (they sized me wh en i was in there and the lady wrote down the size) and it hadn''t yet been done, so he asked that they please do it and they told him they would. Fast forward to last Friday and hes going to go in the morning and pick it up. HE calsl to make sure that it''s ready and they cant even find it!! It takes them awhile... and then they admit no its not quite ready. So they assure him it will be ready by 5 pm.
He goes that evening to pick it up and on his way home he tries it on his finger and realzes it hasnt been sized at all.
So , he ended up proposing last night with the unsized ring because he didn''t want to wait. Further inspection from my nowhere near trained eye looks like it was hastily set too.
Now, we are not sure what we want to do. WE talked about returning the ring and going elsewhere, but i am really in love with the setting.
We both value customer service and we feel like they really let us down in this reguard. When spending that much money we expect better.
argh. and on top of it all, since it needed to be sized up i can only wear it on my pinky and then its really lose and i feel like its going to fall off