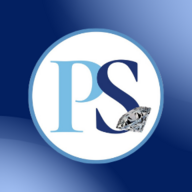 Brilliant_Rock
Staff member
Premium
Joined

Apr 19, 2008
Messages

1,398
Dear PriceScope Family,

We wanted to let you know that everyone at PS is doing well.

We also wanted to check in with the community and see how everyone is doing during this time of uncertainty.

If you have thread ideas during this trying time that might raise everyone's spirits, please message us as we would love to hear them. During this time we may choose to relax some of our rules, such as allowing vendors to post status updates to keep everyone informed.

Please continue to report things you think are violations as we appreciate the help in making the forum a nice place to be.

We are here if you have questions.

Wishing you and your families stay safe and sound.