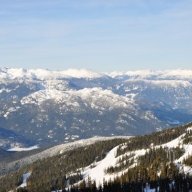 Joined

Jun 19, 2008
Messages

2,107
After reading Deco''s thread (
https://www.pricescope.com/community/threads/incredible-3k-wedding-for-175pp.109505/
- what a cool wedding!!) and looking through all the links on that website with the pictures and the bride''s descriptions of the day, it got me thinking. I haven''t started the meat of my planning yet, and this sort of idea is so "us."
I just wanted yall''s opinion on the meal portion. They did a potluck where everybody brought a dish. This was my and FI''s original idea - except we wanted to add our favorite indulgences (Papa John''s pizza and ChickFilA nuggets) to the mix.

I love the idea of everybody being comfortable and the entire event being so laid back. But I''ve also read so many times on here that it''s rude to ask guests to pay for anything at a wedding that you''re inviting them to - that they should just show up. My family does potlucks for all of our holidays and get togethers though, so most of my guests would be used to how it works. I just don''t know if it''s rude to ask them to do this at a wedding, based on "etiquette." Now, I will tell you that most of my family/friends have no idea about this sort of etiquette - between Southern hick family members, and my friend''s wedding 2 summers ago with the cash bar... I just know. Only a few will possibly find it "offensive" - and they can just deal, honestly.

But I just wanted your guys'' opinions on if it would really fly. We don''t plan on inviting hundreds of people - probably around 100 when all is said and done. But I''ve always said I just wanted my wedding to be like a big family reunion, just with a wedding also... which is why it''s interesting how the bride in the story coined their wedding as "a potluck and a wedding" - exactly what I was trying to get to. I don''t think my family would mind, but I just don''t know if it would fly, and if it would be something that required coordination of food or just more of a "bring whatever" type thing and let it fly.
So what do you think - would you just be excited to bring a dish to a laid-back wedding... or would you think about how it''s not how it should be done, according technically to etiquette?