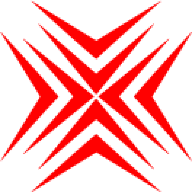 Joined

May 3, 2001
Messages

7,516
I got a call Wednesday morning shortly after 9:30 from a neighbor of my mother's.

"Wink, would you go check on your mom, she has not picked up her paper or drawn the drapes and she wont answer the door or the phone."

I was not worried, someone is always calling for me to check on mom for one reason or another, but I immediately put down the ring I was getting ready to video and hopped on my scooter for the short ride to mom's house.

The neighbor was there and told me that she and mom had a mutual agreement to check on the other each day at 9 and to call if the paper was not picked up or the drapes not drawn.

I thanked her and entered the house, still not at all worried, my mom is a spry active woman who will be 88 on the 27th of this month. Little did I know what awaited me inside.

I first saw the walker that she recently got laying on its side and then became concerned. I looked and nearly did not see her, laying partly on her patio floor and partly on the two steps to the kitchen.

She had fallen and broken two ribs and hit her head. Unable to stand she tried to crawl up the steps, and could not do that either. She looked at me out of a pasty white face and said, "I can't get up," in a tiny tiny voice. Apparently she had lain there for at least one hour, and probably closer to two.

It seemed to take forever, but I eventually got her up and to the emergency room, over her objections. They kept her overnight and I brought here to my home yesterday evening. She is in a lot of pain, and even dilauded is not seemingly helping, although the dose they prescribed for her knocks me into lalalala lala land as I found out recently with a kidney stone.

We had recently tried to get her to wear one of those life alert things, but she said she had fallen thousands of times on the ski hill and on the tennis court and that a fall was just not a big deal to someone who had been falling all her life.

Needless to say she has agreed to wear one now.

Thank God for her neighbor's and her plan to watch out for each other. It could easily have been a day or two before I came to see her. I usually go over two to three times a week, but that could be an eternity when you are in pain.

Without meaning to sound too preachy, may I recommend that if you have elder family or friends recommend to them one of those life alert type things that can be worn around the neck, even in the shower, so that they are never beyond quickly receiving help!

Until Wednesday, I actually agreed with my mom that she would never need it, now I wish I had been a little more forceful. Thank goodness my lack of twisting her arm did not lead to any additional permanent harm.

Wink

P.S. Maybe today I will get that ring videod and photographed so I can send it out.