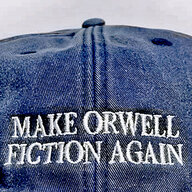 Joined

Apr 30, 2005
Messages

28,968
That poor poor dear.
I hope the spoiled brat finds out how fulfilling it is to be locked up in a jail cell.
SNIP
Actress Lindsay Lohan showed up almost two hours late for her community service at the county morgue and was turned away, coroner's officials said.
Though The Times initially reported that she had not shown up by 9 a.m., coroner's officials later said she arrived at 8:40 a.m. She was supposed to arrive at the mandatory 7 a.m. start time or would be considered a no-show, coroner's officials said.
On Wednesday, Lohan had been handcuffed and briefly jailed after a judge found that she had violated her probation.
Lohan's attorney Shawn Holley told the judge the actress would start Thursday to perform 16 hours of community service at the county morgue each week until a hearing next month to decide whether Lohan should be sent back to jail.
L.A. County Superior Court Judge Stephanie Sautner said Lohan deliberately "blew off" the 360 hours of community service that she had been ordered to complete at the Downtown Women's Center, missing nine appointments and putting in just 21 hours.
The judge said Lohan eventually told a probation officer that the work at the women's shelter was "not fulfilling."
"Is that what a sentence is about?" Saunter asked. "It's to fulfill the defendant?"
The judge answered her own question: "No."
"We all can't be fulfilled by what we do," Saunter added.
http://latimesblogs.latimes.com/lan...ned-away-at-morgue-after-showing-up-late.html