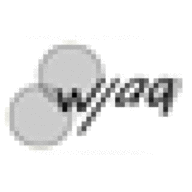 Joined

Apr 12, 2003
Messages

11
I have a problem.. First of all, I need to say that this forum and site have been indispensable to my research in finding a ring and popping the question. Thanks to all of you...I have been lurking in these boards for the better part of a year. Please excuse this first very long posting from me.
Ok, I ended up getting a 1.2 carat Princess F/VS1 stone in a Diana platinum setting that has channel set diamonds along the side.
She nearly fainted.

I wanted this to be a surprise to her. She normally doesn''t wear jewelry so it was impossible to figure out her size. Her folks weren''t any help either. She has very tiny hands. I went to the jeweler, a Diana dealer, who is fairly honest and I trusted...in the jewelry district in LA. Anyhow he had to order the setting, I guessed that she was a 5 1/2. He called in to the company and they only had 6''s in stock and it would be too late to have one made b/c I wanted to do this on our vacation. So I opted for the 6 figuring that it could be sized. Well, it came in and it was a 7! It was already three weeks before the big day, so I just took it, bought a stone, had it set and hoped for the best.
We returned from the vacation, newly engaged and the ring falling off her finger. She was sized as a 4 1/2!!! The jeweler says he can''t take back the ring and trade it in with Diana for a correctly sized one, and he is worried about sizing a 7 down to a 4 1/2 b/c of the side stones and the fact that the ring is flattened out on the bottom, making it awkward to size it that much. I am going in to talk to him tomorrow more, but if it can''t be sized down, I am worried about buying an entirely new setting! I figure these are my options:
- if they say they can size it (I am worried about how it would look, not experienced with his sizing skill, just a good price on a designer setting)
- sending it to Diana to size it (long time to wait, would popping out the diamond to keep myself in the meantime weaken the prongs?)
- haggling with him to sell me a brand new setting at his cost, and promising to come back for the wedding bands, then try to sell the first setting?
I like the last option, but then I realize I am out more money. It is sort of my fault for just taking the size 7 in the first place, but I wanted the day to be perfect...and I had no idea her fingers were so much smaller. So I can''t really fault the jeweler here, but it did come in the wrong size (I was originally promised a 6). I want the ring to be perfect and not chopped off to be sized. This, I guess would mean getting a new setting. She has named the ring and is already whimpering about me taking it in to get "liposuction."

.
And how would I get rid of the first "used" setting? It is in perfect condition, sans diamond, but ???? eBay, pawn shop, or somewhere else? HELP please...has anyone ever been in this position before?
Thanks,
Dave