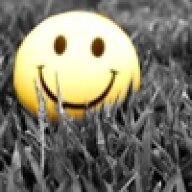 Joined

Jul 25, 2006
Messages

1,864
I am hoping you guys can help - after not really seeing any settings that were screaming ''buy me", I set my diamond in a $600 6 prong pseudo-''temp'' wg setting so that I can wear it to my childhood friend''s wedding this coming weekend that we are traveling to, and where my family will also be traveling - my family has not seen me (or the diamond) since we got engaged (we live on opposite coasts) and I know my parents are dying to see a ring on my finger. I selected the setting from a jeweler that actually offered to set it the same day (although that was not necessary, I was hoping to find someone who could do it in a week to a week and a half), when I called inquiring about length of time for setting, and if they had any plain settings in stock that could be directly purchased without having to wait for custom.

Although I again offered to come back a week later to give them time, they were kind enough to insist it was no problem and send it across the street after purchase for immediate setting that day (I think it took like 20 min).
I will mention that it was a handmade ''stock'' setting, and was a bit more brownish than most of their stock settings (pre-rhodium) and had a lot of dust in the bowl at the bottom only b/c I think it may play into what I think may be going on (or at least plays into my theories)

I now have two problems:

1. there are black areas around the edges where several of the prongs hit the diamond (visible with the loupe - I only louped it to make sure it was my stone, and because I was trying to figure out why the stone looked yellowish which is problem #2)) - initially I thought it was because they must not have cleaned out the bowl prior to setting it and all the dust got trapped between the diamond and prongs (I was kicking myself for not insisting then that I really come back another day to pick it up because I now concerned they did not clean it out properly because they were trying to do it quickly). After scrubbing it at home, I took it back and expressed concern that something was trapped because I could not clean the black off, and was told it was polishing paste left on the stone, and only needed an ultrasonic. I was walked back across the street to the place that set it, and it was taken into the back for an ultrasonic. When it came back out, it was still there (the guy that took me over there could still see it with the loupe) and at that point there was a discussion in a different language that took place which at the end the seller (who sold the setting) agreed to something. The guy disappeared to the back and I heard all kinds of machine wrrring noises, etc and he was gone for quite a while. He eventually returned maybe 10 min later and gave the ring back to the seller who louped it, said it was okay, and returned it to me. However, it STILL has the black between several of the prongs and now I am now worried that maybe there was some type of damage to the stone that caused it to turn black? Is this possible? I am only thinking this now because it did not respond to the professional ultrasonics. Or alternatively, is my original concern correct and they really did do a poor job cleaning it out prior to setting it and the prongs are so tight that black is trapped there and will never come off with an ultrasonic (because the prongs are so tight)? Some of the black areas, though, do not look like they are directly below the prongs, but are slightly adjacent, and I would have expected at least those to resolve with the ultrasonic. I am unable to scrape anything off either.

2. my diamond looks slightly yellow from the sides since setting it!!! It is really weird, but I am so used to seeing it so crisply white, but I can now see ever so faint of a yellow to it. I have tried changing lighting environments back to where I was used to seeing it (In white rooms) to eliminate possible environmental coloring causing the appearance, but it is still different than it was before. I probably would not have noticed it if I had not gotten so used to seeing it so incredibly icy white in the temp setting. I thought perhaps it was because the setting is white gold and maybe the yellow component in the white gold was reflecting into the stone? If you recall I mentioned it was a bit brownish prior to setting it - I was thinking maybe the rhodium did not get between the prongs and the diamond because they rhodiumed it after setting it (maybe the prongs are so tight that the rhodium cannot make it between the prongs and diamond?), so the brownishness of the setting prongs was reflecting through the stone causing the yellow appearance. I don''t think the diamond was switched or anything, but I can see a difference from what I was used to. OR is this just normal for ANY stone that gets set to appear faintly yellow?
I thought maybe I needed to switch to platinum to eliminate any yellow ''contaminants'' from the setting, but the jeweler was very dismissive of this. He assured me that he had louped it and that there are no areas that were not rhodiumed, that my theory is impossible, because when the ring is placed to rhodium it does not matter if it is set tightly, the rhodium will still go between the prongs and the diamond. He says (paraphrasing) it is because the rhodium is done electrically so that rhodium goes anywhere that is charged whether the liquid could get to the area or not. Is this correct? Somehow I have a hard time believing that something will go where it cannot touch (otherwise wouldn''t the entire thickness of the setting become rhodium?), but if you guys tell me this is true, then I will accept it. He is certain that there is no yellow appearance ''your stone is colorless'', and that it is all in my head - that I am just seeing things because I am ''so excited to have the ring on your finger and you are not used to having a ring there''. My fiancee and my friend (the only 2 people I have shown it to) can both see the slight yellowishness too, so I don''t think it is just me.

The black areas would not have bothered me (can only see with a loupe) except that in combination with the slightly yellowish tinge I feel like the ring is dirty or something and keep feeling the need to unset the diamond and scrub the heck out of the setting (kind of like seeing dust under the bed or something and needing to clean it up!)

I appreciate your help.