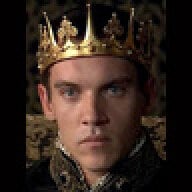 Joined

Jan 21, 2008
Messages

6,186
I''m new here, so I don''t know many of you, let alone anything about your pets. But I gather from looking at some of these threads that many of you have cats.
So please tell me about any cats you might have, anything about your cats that might be interesting to share, and any pictures you might have!
I''ll go first. I have 1 cat, a pure bred Egyptian Mau, I got her at the shelter when she was nine weeks old. She''s a little over 1 year old now. I was unfamiliar with this breed before now (I didn''t even know this breed existed). My cat''s name is Juju. I named her after the reporter Juju Chang, but she only answers to "Kitty".

She has a very sweet and affectionate temperament.
Egyptian Maus have many breed specific personality and behavior traits and my cat shares the ones I have read about to an uncanny level. Her favorite thing to do is to play fetch. She plays fetch like a dog. I''m not exaggerating. I have to play fetch with her everyday or she gets very bored and unhappy. She follows me around the house like a dog. She is everything I wanted in a cat. It takes a lot of work and focus to take care of her but I''m lucky to be able to do that and I enjoy doing it. I think I''ll enjoy it even more when she grows up more and gets a little more calm, though! I hope that happens!
What about you? I''d like to hear about your cat(s)! Thanks!