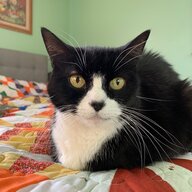 Joined

Aug 14, 2018
Messages

5,516
Gorgeous collection,

@Mreader

! Could you pls tell me the cow of the diamonds in the 3 stone ring at the bottom of your index finger? And also - your finger size? I've been trying to do a bezel 3 stones for eons and I keep going back and forth on the design and proportions. I *really* like the look of yours, and it's making me think - maybe I need to keep it smaller.

And - again - beautiful, beautiful collection!
Thank you! My ring finger is size is 5-5.25 depending and that ring is a 7.5 - it's a bit loose even on the index and middle. I need to look up the ctw bc for the life of me I cannot remember! I think it's around .80 so not big stones. I'm going to try to find that info tomorrow bc now I want to know!