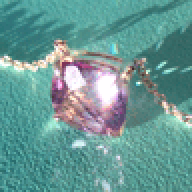 Joined

Mar 25, 2008
Messages

5,070
Hello ladies!

After a fantastic day at Tiffany's this past Sunday with my boyfriend, we looked at some rings and I tried a few on. After trying on the Tiffany Setting instead of just looking at it all the time made a HUGE difference in my opinion of it. I always thought it was incredibly beautiful and elegant but just "not me." Well after Sunday, I think I LOVE the Tiffany Setting now. I really fell in love with the knife edge band as well! I thought it was so much thicker in mm size than what it really is (I love thin bands.) I sure thought the Tiffany Novo was going to hopefully be my ring someday but I really like how the diamond stands all on its own on the Tiffany Setting. I could not get over how it drew the light into that one concentrated area instead of the entire band! It definitely provides more "bang for your buck." This may possibly be my ring one day! (probably not for another few years yet) He also likes the Tiffany Round Brilliant with Tapered Baguettes as well.
Please, I would love to see some profile shots of your rings along with the info on what size ring it is, with diamond size as well. (and if you have any other shots of it, I will accept

) My boyfriend had one worry that this ring would stand too high and snag things, but I have heard from lisa1.01 that it sits low on the hand. (I think this is part of the reason he likes the RB with Tapered Baguettes because it has that "tower" look to it instead of the diamond standing up on it's own) I don't think the Tiffany Setting sets too high. This is why I would love to see profile shots!
Thank you for sharing any photos with me!