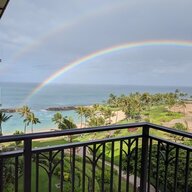 Joined

May 11, 2013
Messages

7,374
WOW! BREATHTAKINGINLY Beautiful..
CBI
's are perfect! love this stone.. congratulations, Wink and his team are wonderfu people it always seems to me anyway. Beautiful stone, can't wait to see it set.
Just got my first video of my custom cut

CBI

diamond from Wink and Layla. I ordered and paid for a 3.10 carat G VS2. I received a 3.13 carat G VS1. The price went up 13k+ and I had to pay $0.00 of the increase. That's how it works with custom cuts. I'm kinda getting why Wink loves his job; always passing on good news to his clients.

Now there's no guarantee that will happen with every custom cut, but they always guarantee what you pay for.

Hoping I attach the video properly.