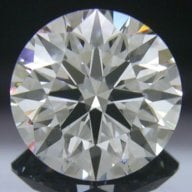 Joined

Jan 11, 2010
Messages

117
Please show me if you have cushion shaped halo on a RB in Leon Mege halo 811 "Adrianna" style.
I have been thinking for a while to use this halo option and make my RB E/VS1 1.38 bigger and different look.
But I am not very sure now. I need your advice, suggestion, experience whether to go forward in this route.

The reason I want it to have a diff look is that I got a bigger RB(I VS2, 2.53 which will be set in solitarie).

Thank you sooooo much.