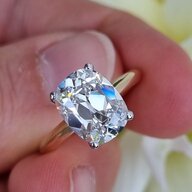 Joined

Jun 30, 2015
Messages

803
So beautitul!!!!!

I love aquariums!
A lot of work, but it's so relaxing to just sit and watch it.
I've had one almost continuously since my first c.1966.

I breed what they call red guppies - though they're actually orange.
If you pick only the best ones for breeding your line gets better and better over time.
Really looking forward to seeing pics!! Final thing I did before closing the hobby several years ago was breeding guppies! So much fun to see them grow. I was unfortunately not that successful, most of mine died too early. I had a separate tiny tank for the babies too but I never got the filter to work ok in that small tank.
If I get tired of the discus I will probably do guppies again. Do you have any advice for me to be more successful a second time?