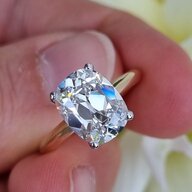 Joined

Jun 30, 2015
Messages

798
I grew up with having aquariums as a hobby. I remember the great aquarium my father had and sitting in front of it for hours. I think it was ca 800 litres and filled with african cichlids of all colours. When I moved from home I was never able to get an aquarium again.. until now! We moved to our new house in January and first thing I did, even before getting a new sofa, was ordering a fish tank!
It has been at least 20 years since last time I owned an aquarium and I quickly realized things have changed a lot since then. I also understand that for some (my dh!), this hobby is a little dated, but who cares when it is such a great fun! (he is a very kind man, letting me keep my hobby even though he doesnt understand it)
Introducing my discus aquarium! Or, in other words, my tiny playground and under-water garden for gardening when Winter is taking over my garden outside...
Please share your under water world if you have one!