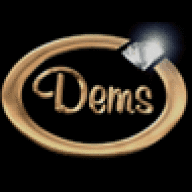 Joined

Dec 31, 1999
Messages

598
Forum,
Thank the good lord that I'm able to write this. Last Wednesday night I experienced a major heart attack. I have just returned last night from the hospital and will not be allowed to work for an undetermined amount of time. I'm also not supposed to play on the computer but for just a moment each day (less than 15 minutes a day).
Since I was the sole person in my business to handle every internet inquiry I must apologize that some emails will go un-answered for some time. I appreciate any and all inquiries but I simply can't tend to them for a while.
I will not be participating on this forum for some time. I will check my home email for messages but will not be able to answer most as I have to rest. There are a few of you that do email me at home and if you wish to here is the address in case you lost it:
[email protected]
What a couple years, but my wife and I seem to be the luckiest people we know. Do not self diagnose, see your doctors!
Everyone have a great day!
Your friend,
SteveL