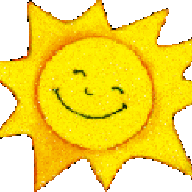 Joined

Feb 9, 2003
Messages

65
I''m perhaps 2 days away from purchasing this diamond. I''m extremely concerned about the ''medium blue'' fluorescence, especially since it''s an E color diamond and I''ve heard that the value of such diamonds is much reduced.

According to its GIA Report:
Shape: ROUND BRILLIANT
Measurements: 7.09-7.12 X 4.41 mm
Weight: 1.36 carat
Depth: 62.1%
Table: 56%
Girdle: Medium to slightly thick, faceted
Culet: None
Polish: Good
Symmetry: Very Good
Clarity: VS2
Color: E
Fluorescence: Medium Blue

I haven''t seen the diamond, as it''s arriving in a day or so. Could anyone please advise whether this is worth considering? Would appreciate comments on any aspect of the diamond, particularly on the fluor, proportions and measurements.

Thank you!

N.