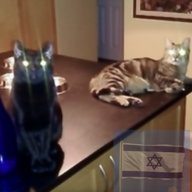 Joined

Jun 8, 2008
Messages

36,361
My husband and I had to go to the lab for bloodwork. The rules were that everyone get prescreened and they have to wear a mask. These safety precautions were the only reason we went in the first place.

In the wating room was a woman who refused to wear her mask. I got into it with her about it, she still refused. I left the room and she followed me out and intentionally coughed on me.
I didn't know you could call the police on someone who intentionally coughs on you during this time but I've seen news stories about it since.

I confronted her because my husband is vulnerable. I'm really protective of my loved ones. I have to admit that I wish I would have just left the room in the first place, but I have to forgive myself...I was afraid. I never thought someone would cough on me.
Ugh I'm so sorry! That, to me, is assault and definitely should be an actionable offense. So angry for you!