Hi Everyone,

I've been lurking for a while, and have learned a ton, but now that it's time to choose a diamond, I find myself somewhat overwhelmed and unsure if I've learned everything correctly, and thought I would seek your expert guidance (with much gratitude).
These are the two I've been looking at: are they good diamonds? Both are E VVS2 in the 1.3-1.4 range.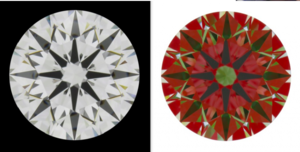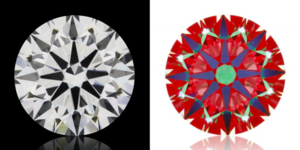 They are about the same price. Is one better than the other?
The vendor recommended this diamond, which is gone now--it sold overnight--but it's a 1.6 ct G VVS1. Would this have been a better diamond? I prefer diamonds in the slightly lower color range, and might even prefer the 1.3 ct size to the 1.6 ct, but am trying to just get a sense of overall quality and whether I'm reading the images right.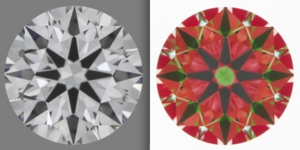 Now the same vendor is recommending this 1.5 F VS2, but it didn't come with an ASET image, just a hearts and arrows view. I don't know if it's because the picture style is different but it doesn't look as good to me.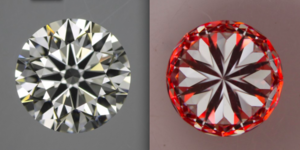 Any and all advice welcome and much appreciated!