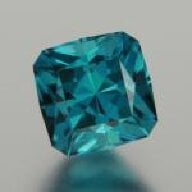 Joined

Jan 18, 2008
Messages

9,758
Hey guys,
I''m going to keep it short as I''ve been studying all night and my brain is fried, lol..
But I''ve fallen for the thick shank and sleek lines of this ring from an etsy seller, and would love some help
finding a cabochon so I can have one made!
Size: ~5-6mm
Species: don''t mind
Colour: pink, orange, raspberry - basically a warm colour. I''m guessing a pink tourm is my best bet?
Help: yes please! I suck at searching the websites..

Budget: have no idea how cabs are priced, but at first glance they seem to be a bit less than faceted gems?
basically no more than 150, hoping for closer to 100..doable.?
looking forward to any options you guys may be able give, or just pointers in general!
many thanks in advance,
AJ.