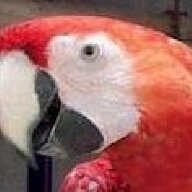 Joined

Jun 30, 2003
Messages

11
Hello,I just got a 11.03 cts. Diamond by consignment. Report from EGL-USA is I-vvs2. Report from IGI-Bangkok is J-vs1, polish-VG, sym-G,weak blue fluorescence. Some jewelers told me that GIA should grade this stone not over K-vs1or2.
1. How much should it really be if I send to GIA ? J or K ?
2. My diamond dealer ask me 7,857 USD/ct. Is that expensive? How much should it cost?
Thank you.