Both are AGS 000 with Platinum Light Performance Documents. I pulled the ASET images for each from those documents. I did see a photographic ASET on option 2 but cannot get one on option 1. Both are from reputable vendors.
1) 1.51 ct F SI1 eye clean (by report) and by my looking at high power images
table 54.0
crown 35.1
pavillion 40.5
depth 61.8
thin to medium
pointed
HCA 0.6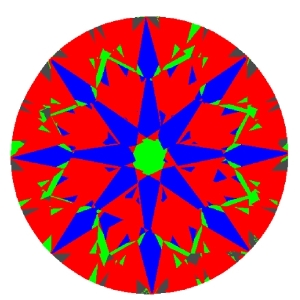 2) 1.51 ct G VS2
table 56.1
crown 35.5
pavillion 40.8
depth 62.3
thin to medium
pointed
HCA 2.6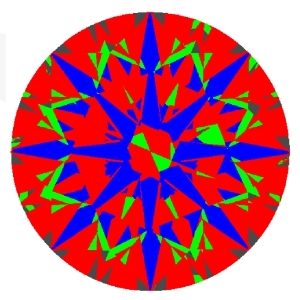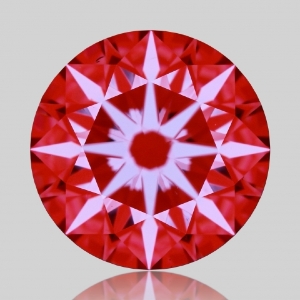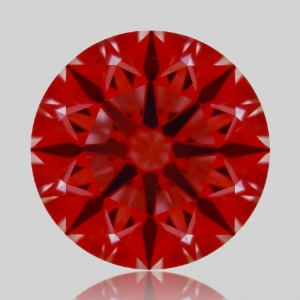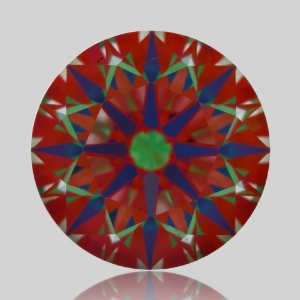 A GG looked at option #2 and liked it very much. He seemed unconcerned that the HCA was high enough to warrant the HCA disclaimer that it might be good if the price were right and said no one but pricescope looks at those numbers. I understand that the HCA is more an exclusionary tool. I suppose the depth helped push the number up and it seems like there are more "less bright" and "contrast" markings in the central area under the pavillion of that stone than in option #1. One strange thing about option #1 is that after having a 2012 AGS Platinum report the stone was submitted to GIA in 2015 and got the same F SI1 grade. Since it had an AGS number etched on the side the sender had a reputable report already. I wonder if someone thought it was so high an F or SI1 that they hoped it would be upgraded (and then would need to polish off the AGS laser markings and have the report amended). The sales staff said that this means nothing and perhaps they just preferred a GIA report. The G VS2 stone sells for 10% more than the F SI1 stone but that seems consistent with what I could see on the few on-line posted Rap sheets. I have used the vendor for stone #1 before and the vendor for #2 seemed very nice with loads of experience so I'm sure it is a lovely stone but once I got the PS bug looking at numbers and reflector images I may be spending too much time trying to differentiate amongst truly excellent AGS 000 stones. Nevertheless, since it looks like I can't get either stone sourced from the same vendor for a direct comparison, I humbly request your thoughts.