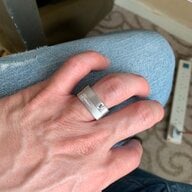 Joined

Sep 11, 2012
Messages

3,414
I got to play with some pearls yesterday.
I have my pendant and bracelet, so am TRYING to get a matching earrings. But, I think it is a hard NO… for now. The smallest they had for studs were either 7/8mm or 8/9mm. The moment I tried them on, I knew they were big and wanted to take them off. But, I had to take a pic to "reminisce" and of course show you guys.
These were round ones. I have seen button ones in the white pearls. She found a Tahitian pair and they were markedly bigger at 11mm. They were HOOGE, I couldn't even bring myself to take a pic of them.
Note: I have 2 piercings in each ear. I didn't take out my second set of diamond stud earrings, incase it looks like the pearl stud looks like a diamond and pearl stud. They are separate. Angulation of the pics and all.
Then tried on a few string bracelets and matching singular bracelets- just cos I was in the store! Lololol.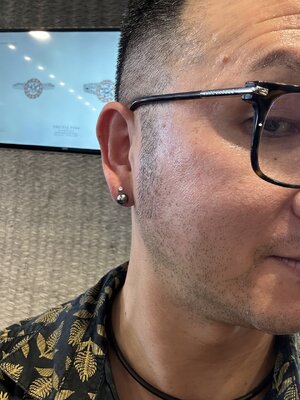 Last edited: