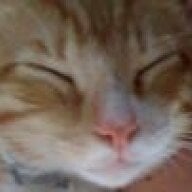 Joined

Jul 20, 2008
Messages

2,550
I don''t know if this is possible or if it already occurs and I don''t know where to find it.

I would like a button near someones avatar that you can click that will take you to a page that is all the pictures that user has posted. I noticed that when I click the pictures link that is in the avatar it takes you to a search which I think means you have to try and remember the topic of the post that the picture was in.

I think it would be nice, for instance if someone wanted another look at my pets they could click the button and see all the pictues I have posted instead of searching through all the threads that talked about pets.