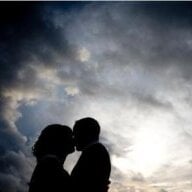 Joined

Nov 5, 2007
Messages

7,353
Date:

8/17/2009 5:40:22 PM

Author:

indecisive

Date:

8/17/2009 1:36:21 PM

Author:

musey

Date: 8/16/2009 8:52:45 PM
Author: indecisive
lol I have heard someone say it''s a ''doggy dog'' wold instead of a ''dog eat dog'' wold!

Oh that''s too funny - that''s exactly what I was about to post! My husband''s grandmother (not a native english speaker) says this one. She says a bunch of other stuff wrong too, but nothing specific comes to mind at the moment.

Aww a little grandma saying it would probably be cute!

My husband, I am embarrassed to admit, says ''mute point'' and it drives me crazy!! It always reminds me of when Joey on Friends says that it is a ''moo point'' because it''s like a cow''s opinion, no one cares

!
Hahaha I love the moo point episode!! It''s like the air quotes one...oh Joey...