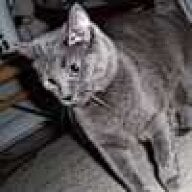 Joined

Jan 17, 2007
Messages

1,154
My BF and I are just starting to look for a ring. I am super-indecisive, but the one thing I thought I had figured out was that I wanted a round diamond. I just wasn''t into the fancy shapes.
Then ... the B&M I went to (who my parents and I have used, mostly for custom gold work/repairs) showed me a few Phoenix-cut stones, and I was quite intrigued. Because there are (supposedly) not very many suppliers, I wouldn''t even know where to go to start a comparison shopping process for such a stone. There is hardly anything online -- the only stuff with prices is pre-set.

Does anyone have an opinion on whether this is a worthwhile cut to look at?
Is the extra depth problematic/wasteful?
Should they be more, or less, expensive than a similar-sized round?
What about the grading situation -- the ones he had were EGL. How bad is that?
Anyone know where else in Philly to seek out a comparison or have suggestions on where to shop generally?

My BF worries way less about this, other than being very concerned that he gets something I am happy with. He would just as soon pick something with a fairly good grading report and pay whatever was asked within his budget (probably about $9-10K). I, however, am somewhat obsessed with getting exactly the right and best thing for the money he spends, particularly because I haven''t yet found a setting I love and may insist on custom. I am, overall, overwhelmed by the number of things to consider and the number of options. Plus, my setting choices will be different if its not round...so getting to a decision on shape, at least, would be a big help.

Any thoughts on this apparently unusual diamond shape would be appreciated!