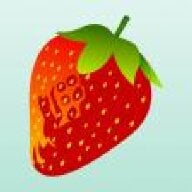 Joined

Jul 28, 2016
Messages

91
Just went to Philly diamond district on Sunday. Here's my experience so far...
Side note: My boyfriend wouldn't tell me the price since he wanted me to just pick something within his maximum range that I liked. On one hand, it's good that he would just let me pick without worrying about pricing, but it makes it so aggravating when I can search high and low on
WF
,
bluenile
,
james allen
, etc. for maybe lower pricing .

Anyways, on to the story...
1.) Barsky- My boyfriend and I was helped by an elderly gentleman who was very polite, nice, and accommodating. We saw some diamonds in the two carats range and the color in the near colorless range was either off to me or the inclusions made it look too cloudy. He didn't have diamonds that I liked. I asked about an
Idealscope
and he didn't know what it was. He referred to Nate (the owner) who is a gemologist who would probably know. I didn't press too hard to speak to Nate about the images however since I didn't find anything that I liked. I do get a warm, gushy feeling from Barsky as a jewelry shop and can see them as a reputable place to have your stones cleaned, prongs checked, etc. I asked to have specs just so that I can compare it when I get home, he photocopied the GIA which I appreciate. I went home and punched some numbers in the hca tool and it's not good. Oh well.
2.) Safian and Rudolph- Was helped by an employee who seemed a bit standoff and prickish at first. My boyfriend and I are young and we don't dress fancy by any means on an everyday basis. I think he eventually warmed up to us thankfully and I quite like him more towards the end. He showed us several diamonds and again I asked about
idealscope
, which he cannot provide. One diamond looked great to us, but he could not provide us with the GIA certification. Said that it would require some searching around for the paper since they have so much inventory and the specs on the piece that wraps the diamond is all he had for now. Again, my mind goes "hmm...yikes." Told him if or when he finds the GIA to email it to me.
3.) Golden Nugget- This store is bigger than the rest with lots of selection for the setting. A gentleman gave us two diamonds to look over...One with xxx and the other with very good cut in all three and told us to pick which one WE prefer and not the paper. After squinting and looking at it for quite some time with my untrained eyes, I think I just gave up and picked the very good cut. Perhaps it's just that my eyes cannot tell in that lighting or I'm just not trained enough. Either way, here's where I wouldn't pick Golden Nugget despite liking his approach of "let your eyes do the picking." They do not offer a return policy, only an upgrade. I want a jeweler to stand by their product at least for 30 days. What does a jeweler have to hide if they stand behind their product and customer satisfaction 100%? Then, he told us that my boyfriend can leave a small deposit to hold the diamond until the weekend just in case we decide to take it. Thankfully, my boyfriend said "it's fine, we don't want to hold it." Something just made me go "meh." He also never told me or forgot to tell me the specs for the diamond. In my head, I think there's always a nagging feeling that this won't be good in different lighting conditions.
Then, he pulled out a HnA scope and told me because of the great cut that I can see the HnA. I saw disjointed hearts and sloppy arrows. See where this is going?
Conclusion: I'm glad for the variety of diamonds that I've looked at in the Philly diamond district. However, I wanted to know the exact specs of my diamond and some vendors are just not eager to show. I want details, numbers, angles, etc...from a scientific approach which many could not give me. I appreciate the science behind a stone's 'magic' so to speak. My question is knowing all of the numbers and ideal angles, did this ruin your experience in how you perceive a diamond's beauty? hehe.
----------
I'll be leaving for NYC on Sat and Sunday to visit ERD and
IDJ
. I've given both a detailed list of what I hope to see and will update my experience with them as well. Maybe I'll also drop by
GOG
if we have a chance. I've also been scoping online at
BN
,
JA
, and
WF
.
JA
has answered all of my requests, but I haven't heard back regarding an appointment yet. Liza of
WF
is especially awesome and has been patient with me.

I'm hoping to see a true hearts and arrows and see how I like it or if it's just overkill for me. Looking for diamonds is exhausting.