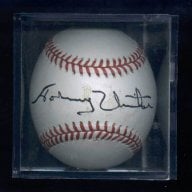 Joined

Nov 3, 2003
Messages

124
I''ve read through the older posts about PGS certs. and just wanted to see if anyone had experience with buying diamonds with a PGS cert.

There are mentions (in the old posts) that in a few cases the clarity grade decreased (which I would assume is rare) when submitting a PGS graded stone to GIA... has anyone else had this experience?

Any other information about PGS would be great as well.

Thanks.