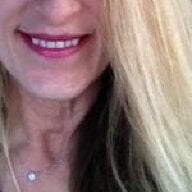 Joined

Jun 6, 2010
Messages

1,501
I was taking a few pictures the other morning, and
messing around with a new lens for my DSLR
(yes, I caved, I was just having way too much fun with the P&S)

A tiny friend climbed up to take a look
and I LOVE this picture !!!!

I know there are plenty of CS'ers with pets who have posted
pics of their pets n stones, maybe some of you would like to share
your favorite pictures of Friends with Stones !!!!!

Kitty Cats, Doggies, or Other !