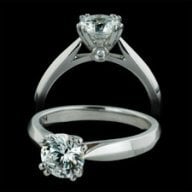 Joined

May 17, 2009
Messages

323
Date: 5/5/2009 9:22:32 AM
Author: ~*Alexis*~
Hey all--

A little update....

Katie is home and she is doing well. She is getting OT and PT 5 times a week, she is going to school at night through tutoring. The school board would not make an exception for her and she has to catch up to where all the other kids are....I think the school board sucks and they are heartless. She has like a month to make up 2 months of things she missed plus the current things that she needs to get done to not fall behind even more.

She is still having the raspy voice from the Tube but she is getting better slowly. She wants a pool party soon so hopfully it can stop raining long enough for us to open the pool and get it all done and ready for her.

Thats about it for now...I will try and keep everyone up to date...
Thats wonderful news...I''ll continue to pray for her and her family