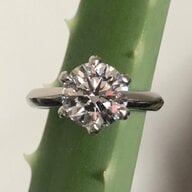 Joined

Sep 30, 2015
Messages

69
Hi all,
I hope everyone is enjoying their holiday season! I ordered a few pairs of dangle earrings from POJ and PP and thought I'd share my comparison here.
The earrings:
Pair 1: 7.5-8mm Freshadama Dangle Earrings in YG from PP
Pair 2: 7.5-8mm Akoya Dangle Earrings in YG from POJ
Pair 3: 7.5-8mm Akoya Dangle Earrings in YG from PP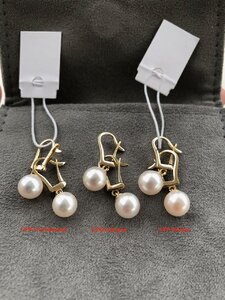 Impressions:
Pair 1: PP Freshadamas-white and silvery (as I requested) with a very nice luster. Well-matched, but visibly smaller than the other two pairs.
Pair 2: POJ Akoyas-They were well-matched, with a pretty pink sheen, but they were the least lustrous of the three pairs. They photograph well, but the POJ Akoyas were rather dull, at least compared to the other two.
Pair 3: PP Akoyas-Based on the luster, I would say these were the best of the bunch. However, the pearls were discernibly mismatched. One pearl was much pinker and smaller than the other. The difference in size and color was readily apparent even on my ears, when separated by my head. I'm not sure how this could have passed any QC and am disappointed.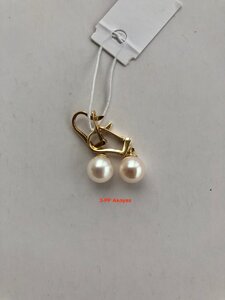 I would have kept the PP Freshadamas if they were a bit larger or the PP Akoyas if they were evenly matched. But alas, all three pairs are going back.
I'll say that I have made purchases with both vendors in the past with good results so I am not deterred from ordering from either of them again in the future. However, I've made a mental note to be specific about what I want for future orders.
Last edited: