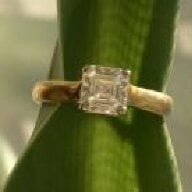 Joined

Jan 26, 2010
Messages

202
So, as I am adamantly trying to procrastinate in studying for my board exam, I had a little fun after my new akoya earrings showed up today from TPO.
Here is a picture of my freshwater necklace from Pearl Paradise next to the new akoya earrings: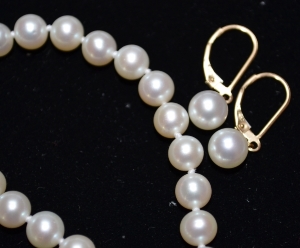 Hopefully that worked.
At any rate, the earrings are 7.5mm AAA akoyas, brilliant white with at pink overtone. The necklace is AAA freshwaters, white, no overtone.
Am I missing it? I don't see a difference. I like the earrings so won't return, but I think I've just decided I'm a freshwater girl. I'm not seeing that the akoyas are more lustrous. And, I think this is a head to head comparison.
And one more pic, for giggles. My dog in her fakies (she was the Queen of Hearts) at a recent baby shower for a friend. And let me tell you, my friends, for 5 bucks, these are the MOST lustrous of all!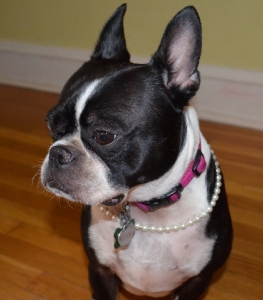 And, I get that I'm partial to the puppy dog, but I put all 3 next to each other and I can back it up. LOL.
I also tried to take pics of the new tahitian studs, but they didn't show the overtones well. I'll save the re-shoot for another Saturday.