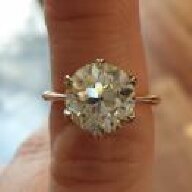 Joined

Jan 30, 2013
Messages

753
I am looking to buy my first pair of real pearl studs pretty soon. I have been wearing 10mm fake ones and love the size so that I am sure on. I have been all over the pearl threads, but seem to just confuse myself. I would love a little guidance.
I'm sure these questions have been asked a gazillion times on here...so sorry in advance.
1. What do most of you like better for white pearls...freshadama, south sea, metallic, or akoya??? I am still struggling after reading LOTS to truly understand what the differences IRL are.
2. What color tone would be the best (assuming you can even pick that) for someone with my coloring? Blonde, blueish-greenish-grayish eyes, skin color is so hard. I swear I never know how to describe it. Fair, but can tan. Can get red (not my favorite look). I will attach a pic for better reference because I'm hopeless in the description. I notice sometimes I don't like my diamond studs H color right next to my face because they are too which if my skin looks ruddy. So, I imagine I will be picky with the pearl tone.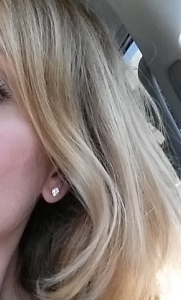 Ok...weird picture, but this show how my skin can get kinda pinkish.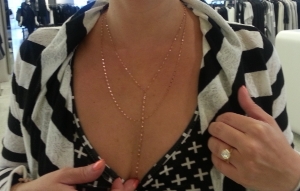 I think this pic, albeit a strange angle, is the best real life look of my skin tone. Obsessing much? I don't wanna clash with my pearls!!!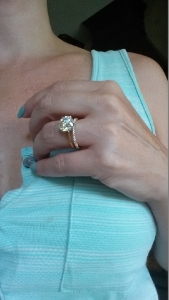 Thank you all in advance!!!