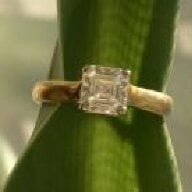 Joined

Jan 26, 2010
Messages

202
Now that I have my first 2 strands of real pearls (pearl paradise), it seems like a good time to ask.

So, here are my questions,

1. Do the knots in between the pearls loosen up in time? They look a little bit kinky coming out of the box.

2. Which pearls are the MOST durable and which are the LEAST? (Grandma's Majorcas will win, I am sure- wink, wink) But, with respect to the real stuff, I read somewhere that freshwaters were more durable than the others. Where do tahitians and south seas (both not freshwaters) and all the other guys rank?

I'm asking b/c while I know that lotions and perfumes aren't good for pearls, and you CAN control that, its a bit harder to regulate your perspiration and skin's natural oils. Does this mean I shouldn't wear my pearls in the summer?

Please advise and answer questions. (please tell me tahitians are durable...lol)

Thanks!