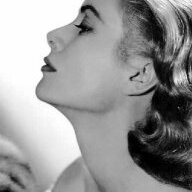 Joined

Nov 21, 2006
Messages

12
i am hopefully going to be getting an e-ring soon.....within a few months..... and am doing alot of research on my own.....i really like three cuts. oval, radiant and cushion in no order. i also realllly love pave with or without a halo.....do you think a halo takes away from the stone?? or helps it.

also, what about getting the ring custom made. is it more expensive?? is there anyone good in DFW?? should we get the stone separately?? is it any cheaper to get one online?? where online? wholesale?? where wholesale??

thanks for all your wonderful advice....i love this site!!!!!!!!!!!!!!!!!!!!!!!!