I think the necklace goes with it?
Doesn't look like there is any writing on the ear clasps or ring, but a large "PAT PEND" on the back of the necklace.
Don't know about metal composition, or what these green stones are?
The shade of green (box) says 20's-50's to me?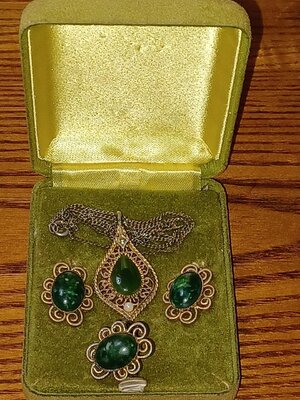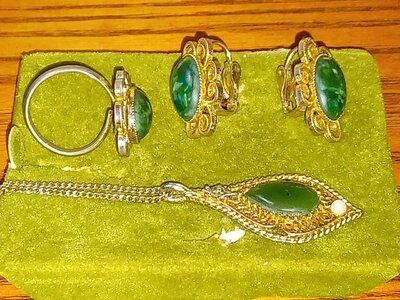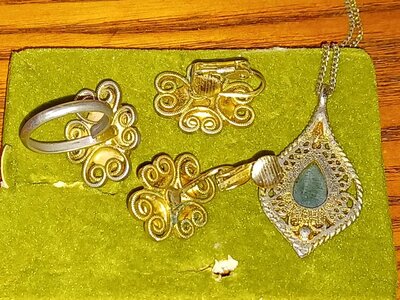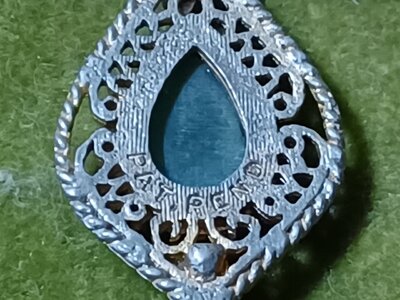 Found while packing, unfortunately packed my loupe days ago..
Any help or ideas?