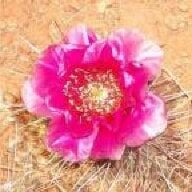 Joined

Jan 6, 2016
Messages

239
[This is carrying over from the "catch all thread"...]
I'm working on a suite using paraiba/cuprian tourmaline, red spinel, and light orange spessartite. We got started designing on the other thread but it was suggested to create a new one, which makes sense, as I would appreciate a lot of input and suggestions.
I just love the colors together! They are so juicy and alive! I get a vision of something Mayan, definitely a rich yellow gold, maybe a bit tribal or raw...
I bought the red spinel and spessartite over last weekend at a very small show. The dealer let me pick through a parcel of the red spinel. Wish I had bought even more! The spess was from another dealer, I'll be seeing him again in a couple weeks and plan to purchase as much spess as needed, his prices were very reasonable. The paraiba and cuprian I already had, plus I have some paraiba melee (1.6mm and 1.0mm residing with Yvonne).
The first pic is an idea for the earrings - paraiba set in posts, with red spinel and spess dangling below. Next to that is a larger cuprian that I'm working on a ring design with Yvonne for. To the far right are the remaining red spinel. There are 7, not all the same shape or size but close. They are less cherry red than the ones in the earring box.
Necklace: I was picturing a bar set with stones, with stones dangling below. Nothing too big, something that could be worn every day. Here's a pic of a gold, bar necklace set with stones:
Maybe have the paraiba 1.6mm melee set in the bar, with alternating red spinel and spess dangling below? Here's a simple drawing, colored with sharpies! At least gives the idea. But I'm not set on this so please toss out your ideas and any photos!
For a matching ring, I'm not sure what stones I would have left. I am working on a ring with Yvonne using the large oval cuprian, but its a different style, similar to her Petal line. So maybe a spess and red spinel ring?
Please feel free to advise and comment!