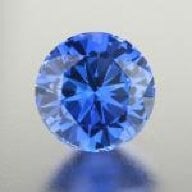 Joined

Mar 11, 2009
Messages

1,746
Ok, I have searched the forum with every word combo I can think of to learn about this. While I found many threads comparing palladium to wg to platinum and why people like each, I can find nothing that discusses how either is affected on millgrain or engraving.

If I understand correctly platinum and palladium need to be repolished to maintain the new look, but that polishing can smear the design and blur millgraing. For this reason I was considering wg until I heard this too can happen over the years with wg. So now I'm confused. I'd like to hear from people with experience with either of these metals and engraving or millgrain and possibly see pics. I am really confused.

Also I'm not seriously considering platinum, just wg and palladium. Thanks.